Scholarship Funds
At the Franklin County Community Foundation, we believe investing in our youth is the safest, soundest investment going. Your dream of a college education is one that we, and your community, shares with you.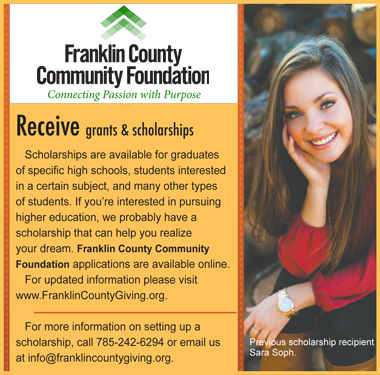 Important Application Information:
Please note, that you will not be submitting the application electronically. After you have successfully completed the application, we ask that you print it, sign it, and mail a copy to the address found on the last page of the document. Before you fill out the form, please take a moment to review the criteria for eligibility, and carefully read the application instructions.
School-Specific Scholarships
Students attending the schools below who are interested in learning more about these scholarships and obtaining application materials are encouraged to contact their school's guidance or financial aid department and inquire about the fund listed.
2. Central Heights High School